Map: Visualizing 40 Years of Nautical Piracy
View the full-size version of the infographic
Map: Visualizing 40 Years of Nautical Piracy
View the full-size version of the infographic by clicking here
For millennia, voyaging on the open seas has been a dangerous and risky endeavor.
Between the powerful forces of Mother Nature and self-made obstacles stemming from human error, there is no shortage of possible calamities for even the bravest of sailors.
But for most of human history, perhaps the biggest fear that sailors grappled with was that of piracy. A run in with such marauders could lead to the theft of valuable cargo or even possible death, and it's a threat that carries on even through modern times.
Hotbeds of Modern Piracy
Today's map comes from Adventures in Mapping and it aggregates instances of piracy over the last 40 years based on the database from the National Geospatial-Intelligence Agency.
It should be noted that all individual events can be seen on this interactive map, which is what we will use to look at current hotbeds of piracy in more depth below.
1. The Strait of Malacca
The Strait of Malacca is one of the world's most important shipping lanes, and also one of the most notorious.
A key chokepoint that sits between Malaysia and Indonesia, the Strait of Malacca is as narrow as 25 miles wide while also seeing a quarter of the world's traded goods shipped through it every year. As a result, the strait and surrounding area are a frequent target for modern piracy.
Example account: (September 2002)
"The 1,699-ton Malaysian-flag tanker (NAUTICA KLUANG) was hijacked 28 Sep at 0300 local time while underway off Indonesia in the vicinity of Pulau Iyu Kecil at the southern tip of the Strait of Malacca. The pirates, armed with guns and machetes, tied up the crew and locked them in cabins. When the crew freed themselves at 0900, 29 Sep, the thieves had transferred the ship's cargo of 3,000 tons of diesel oil, damaged communications equipment, and renamed it (CAKLU). "

2. The Horn of Africa
When many people think of modern piracy, they think of the coast of Somalia. While those waters are often avoided, the nearby areas can be just as problematic.
In particular, the Bab el Mandeb strait, which connects the Red Sea to the Indian Ocean, is a target for modern piracy. Similarly, the waters just off of Yemen are quite treacherous as well.
Example account: (January 1991)
"Somali pirates attached MV Naviluck off Somalia, killing three Filipino crewmen and setting fire to the vessel. Three boatloads of armed Somali pirates boarded the vessel on 12 Jan 91 took the crew ashore and killed three of them. The captain said the vessel was attacked off Xaafuun while on her way from Mombasa to Jeddah. He declined to specify the cargo. The surviving crew were made to jump overboard, and were later rescued by M Stern TRLR Dubai Dolphin."
3. The Gulf of Guinea
While we hear the most about Somalian pirates, the Gulf of Guinea that sits south of Nigeria, Benin, Togo, and Ghana in West Africa is also a well-known hotbed.
Tanker theft of petroleum products being shipped to and from Nigerian refineries is rampant, creating an ongoing concern for companies operating in the region.
Example account: (June 2013)
"On 13 June, the Singapore-flagged underway offshore supply vessel MDPL CONTINENTAL ONE was boarded and personnel kidnapped at 04-02N 008-02E, approximately 7 nm southwest of the OFON Oil Field. Two fiberglass speedboats, each with 2 outboards engines, each carrying 14 gunmen in wearing casual t-shirts and no masks, launched an attack. The pirates were armed with AK47's. After stealing personal items and belongings, four expat crew were kidnapped (Polish Chief Engineer) and three Indians (Captain, Chief Officer, and Bosun)."
4. The Caribbean
The Caribbean has a longstanding history with piracy – and while things have died down considerably since the peak, there are still isolated incidents that occur, especially with yachts.
Most incidents happen off the coast of Venezuela, or in and around the islands on the eastern side of the sea, such as Trinidad & Tobago, Barbados, and Grenada.
Example account: (March 2016)
"On 4 March, near position 13-16N 061-16W, several gunmen boarded a yacht anchored at Wallilabou in southwestern St. Vincent. During the course of the boarding, a German citizen aboard the yacht was killed and another person was injured. Authorities are investigating the incident."
Mapping The Biggest Companies By Market Cap in 60 Countries
Tech, finance or energy giant? We mapped the biggest companies by market cap and industry.
The Biggest Companies By Market Cap in 60 Countries
Tech giants are increasingly making up more of the Fortune 500, but the world's biggest companies by market cap aren't so cut and dry.
Despite accounting for the largest market caps worldwide—with trillion-dollar companies like Apple and contenders including Tencent and Samsung—tech wealth is largely concentrated in just a handful of countries.
So what are the biggest companies in each country? We mapped the largest company by market cap across 60 countries in August 2021 using market data from CompaniesMarketCap, TradingView, and MarketScreener.
What are the Largest Companies in the World?
The world has 60+ stock exchanges, and each one has a top company. We looked at the largest local company, since many of the world's largest firms trade on multiple exchanges, and converted market cap to USD.
| Country | Company | Industry | Market Cap (August 2021) |
| --- | --- | --- | --- |
| USA | Apple | Technology | $2.5T |
| Saudi Arabia | Saudi Aramco | Energy | $1.9T |
| Taiwan | TSMC | Technology | $594.5B |
| China | Tencent | Technology | $554.0B |
| South Korea | Samsung | Technology | $429.7B |
| France | LVMH | Consumer Cyclical | $414.3B |
| Switzerland | Roche | Healthcare | $350.0B |
| Netherlands | ASML | Technology | $322.6B |
| Japan | Toyota | Consumer Cyclical | $251.6B |
| Denmark | Novo Nordisk | Healthcare | $236.7B |
| Ireland | Accenture | Technology | $208.2B |
| India | Reliance Industries | Energy | $198.1B |
| Australia | BHP Group | Materials | $191.7B |
| Canada | Shopify | Technology | $185.7B |
| UK | Astrazeneca | Healthcare | $182.0B |
| Germany | SAP | Technology | $174.6B |
| Singapore | SEA | Technology | $152.3B |
| Hong Kong | AIA | Financials | $146.4B |
| Belgium | Anheuser-Busch Inbev | Consumer Staples | $122.7B |
| Spain | Inditex | Consumer Cyclical | $108.3B |
| Brazil | VALE | Materials | $103.9B |
| Russia | Sberbank | Financials | $96.7B |
| Italy | Enel | Utilities | $93.7B |
| Argentina | MercadoLibre | Consumer Cyclical | $89.5B |
| Sweden | Atlas Copco | Industrials | $84.1B |
| South Africa | Naspers | Technology | $74.1B |
| Norway | Equinor | Energy | $67.9B |
| UAE | Etisalat | Communication | $58.7B |
| Mexico | Walmex | Consumer Staples | $58.1B |
| Indonesia | Bank Cental Asia | Financials | $54.8B |
| Kazakhstan | Kaspi.kz | Financials | $49.8B |
| Qatar | QNB | Financials | $48.2B |
| Finland | Nordea Bank | Financials | $48.0B |
| Luxembourg | ArcelorMittal | Materials | $36.3B |
| Austria | Verbund | Utilities | $33.7B |
| Thailand | PTT PCL | Energy | $30.1B |
| Colombia | Ecopetrol | Energy | $26.7B |
| Malaysia | Maybank | Financials | $23.7B |
| Philippines | SM Investments | Consumer Cyclical | $22.9B |
| Kuwait | Kuwait Finance House | Financials | $21.9B |
| Portugal | EDP Group | Utilities | $21.0B |
| Vietnam | Vinhomes | Real Estate | $17.1B |
| Israel | NICE | Technology | $16.9B |
| Kenya | Safaricom | Communication | $16.0B |
| Czech Republic | ÄŒEZ Group | Energy | $15.8B |
| New Zealand | Xero | Technology | $15.8B |
| Turkey | QNB Finansbank | Financials | $15.8B |
| Hungary | OTP Bank | Financials | $15.6B |
| Chile | Enel Americas | Utilities | $14.3B |
| Morocco | Maroc Telecom | Communication | $13.6B |
| Poland | PKO Bank Polski | Financials | $12.6B |
| Cyprus | Polymetal | Materials | $10.0B |
| Nigeria | Dangote Group | Materials | $10.0B |
| Bahrain | Ahli United Bank | Financials | $8.6B |
| Greece | OTE Group | Communication | $8.4B |
| Peru | Credicorp | Financials | $8.0B |
| Egypt | Commercial International Bank | Financials | $5.9B |
| Iceland | Marel | Industrials | $5.8B |
| Oman | Bank Muscat | Financials | $4.2B |
| Panama | Copa Holdings | Industrials | $3.1B |
Many are former monopolies or massive conglomerates that have grown in the public space, such as South Africa's Naspers and India's Reliance Industries.
Others are local subsidiaries of foreign corporations, including Mexico's Walmex, Chile's Enel and Turkey's QNB Finansbank.
But even more noticeable is the economic discrepancy. Apple and Saudi Aramco are worth trillions of dollars, while the smallest companies we tracked—including Panama's Copa Group and Oman's Bank Muscat—are worth less than $5 billion.
Finance and Tech Dominate The Biggest Companies By Market Cap
Across the board, the largest companies were able to accumulate wealth and value.
Some are newer to the top thanks to recent success. Canada's Shopify has become one of the world's largest e-commerce providers, and the UK's AstraZeneca developed one of the world's COVID-19 vaccines.
But the reality is most companies here are old guards that grew on existing resources, or in the case of banks, accumulated wealth.
| Industry | Biggest Companies by Country |
| --- | --- |
| Financials | 16 |
| Technology | 12 |
| Energy | 6 |
| Materials | 5 |
| Communication | 4 |
| Consumer Cyclical | 4 |
| Utilities | 4 |
| Healthcare | 3 |
| Industrials | 3 |
| Consumer Staples | 2 |
| Real Estate | 1 |
Banks were the most commonly found at the top of each country's stock market. Closely behind were oil and gas giants, mining companies, and former state-owned corporations that drove most of a country's wealth generation.
But as more economies develop and catch up to Western economies (where tech is dominant), newer innovative companies will likely put up a fight for each country's top company crown.
All World Languages in One Visualization
See the world's major languages broken down by country in this stunning visualization.
All World Languages, By Native Speakers
View a high resolution version of today's graphic by clicking here.
Languages provide a window into culture and history. They're also a unique way to map the world – not through landmasses or geopolitical borders, but through mother tongues.
The Tower of Babel
Today's infographic from Alberto Lucas Lopez condenses the 7,102 known living languages today into a stunning visualization, with individual colors representing each world region.
Only 23 languages are spoken by at least 50 million native speakers. What's more, over half the planet speaks at least one of these 23 languages.
Chinese dominates as a macrolanguage, but it's important to note that it consists of numerous languages. Mandarin, Yue (including Cantonese), Min, Wu, and Hakka cover over 200 individual dialects, which vary further by geographic location.
| Country | Native Chinese speakers (millions) |
| --- | --- |
| 🇨🇳 China | 1,152.0 |
| 🇹🇼 Taiwan | 21.8 |
| 🇭🇰 Hong Kong SAR | 6.5 |
| 🇲🇾 Malaysia | 5.1 |
| 🇸🇬 Singapore | 1.8 |
| 🇹🇭 Thailand | 1.2 |
| 🇻🇳 Vietnam | 0.9 |
| 🇵🇭 Philippines | 0.7 |
| 🇲🇲 Myanmar | 0.5 |
| 🇲🇴 Macau SAR | 0.5 |
| Other | 6.0 |
| Total | 1,197 million |
Chinese is one of the most challenging languages for English speakers to pick up, in part due its completely unfamiliar scripts. You'd have to know at least 3,000 characters to be able to read a newspaper, a far cry from memorizing the A-Z alphabet.
Spanglish Takes Over
After Chinese, the languages of Spanish and English sit in second and third place in terms of global popularity. The rapid proliferation of these languages can be traced back to the history of Spanish conquistadors in the Americas, and British colonies around the world.
Animation: Map of Colonization (1492 – 2008):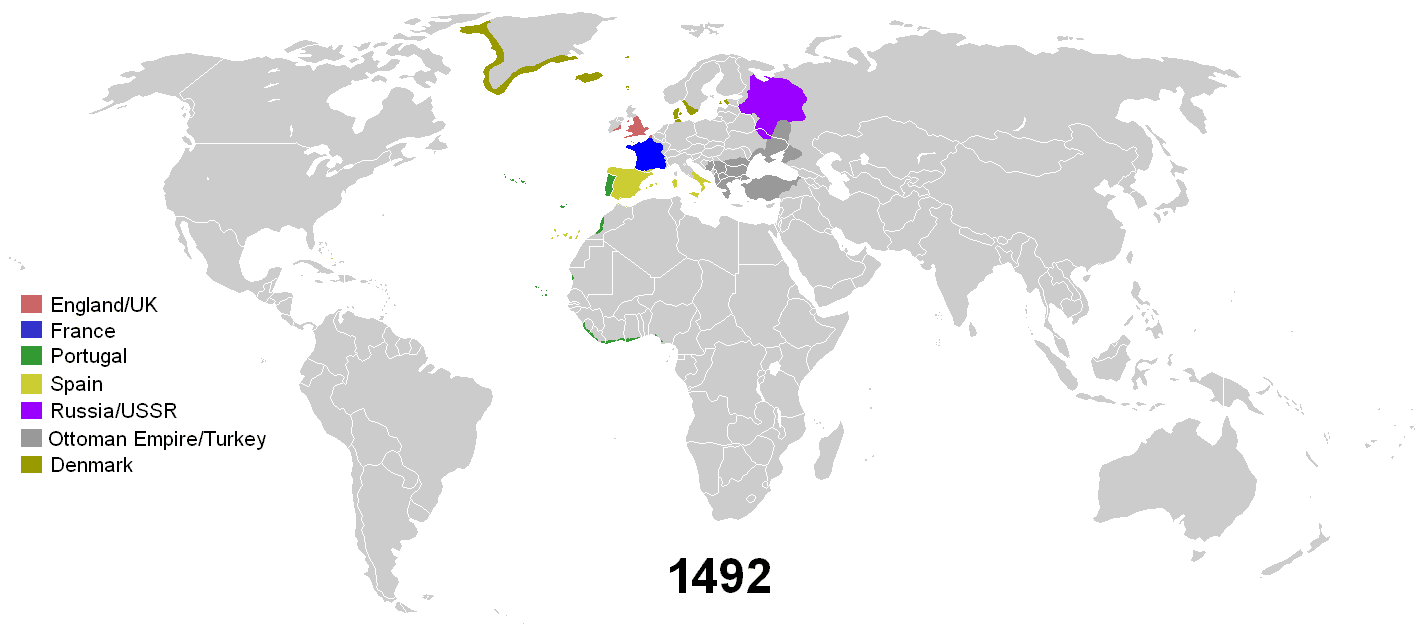 Today, Spanish has 399 million native speakers, but these are mostly concentrated in Latin America. English has 335 million native speakers under its belt, with a widespread reach all over the globe.
Two Worlds, One Family
While the visualization makes all the world languages seem disparate, this linguistic family tree shows how they grew from a common root. It also explains how languages can evolve and branch out over time.
Created by Minna Sundberg. Full version.
This linguistic tree also includes many languages that are not on the large visualization of 23 mother tongues. Some of them might be considered endangered or at risk today, such as Catalan or Welsh. However, with globalization, a few interesting linguistic trends are arising.
1. Language revival
Certain enclaves of marginalized languages are being preserved out of pride for the traditional and cultural histories attached.
While Catalan was once banned, its rebirth is a key marker of identity in Barcelona. More than 150 universities teach Catalan worldwide. In the case of Welsh, a mammoth university project plans to make sure it does not die out. Researchers are compiling ten million Welsh words to preserve the past, present, and future of the language.
2. Language forecast
At this point in time, English is the lingua franca – adopted as a common language among speakers with different mother tongues. However, this status might soon be fuzzier as demographic trends continue.
The rise of China is an obvious one to consider. As China continues to increase its economic might and influence, its languages will proliferate as well.
At the same time, 26 African countries are projected to double their current size, many of which speak French as a first language. One study by investment bank Natixis suggests that Africa's growth may well bring French to the forefront – making it the most-spoken language by 2050.
Could French provide a certain je ne sais quoi that no other world language can quite replace?
This post was first published in 2018. We have since updated it, adding in new content for 2021.