This Fascinating City Within Hong Kong Was Lawless For Decades
View the full version of this graphic.

This Fascinating City Within Hong Kong was Lawless For Decades
There are very few places on Earth that remain ungoverned, and even the tiniest islands and city-states tend to have rules in place for things like taxation and citizenship.
Government control is an established reality for most of the world, but what would happen if a neighborhood in your city suddenly became a lawless free-for-all? What type of industries would emerge, and how would people cooperate within that environment to ensure basic services continued to operate?
One example from recent history sheds light on just how such a situation could work: Kowloon Walled City.
Kowloon Walled City
Today's infographic is a fantastic editorial illustration from South China Morning Post from 2013 that takes a detailed look at the inner workings of Kowloon Walled City (KWC).
Often described as one of the most remarkable social anomalies in recent history, this bizarre enclave was more dense than any other urban area on the face of the planet.
The story of the KWC site begins in the Song Dynasty (960-1297) when a small fort was constructed to house soldiers who helped safeguard the salt trade. In the latter half of the 19th century, the small fort was expanded into a full garrison town as the threat of a British invasion hung over China.
In 1898, the 99-year lease of Kowloon and the New Territories was established with one exception: the 2.7 hectare walled fortress. Because China never dropped its claim on the site and the British took a hands-off approach, the site became a sort of lawless enclave.
After WWII, squatters began to fill the site and more permanent structures followed. By 1950, the population had grown to 17,000, and by 1990 over 50,000 people lived within a property the size of two rugby fields.
From Squatter Camps to Functioning Neighborhood
There was a tendency to view KWC is an isolated bubble of vice within the city, but the sheer volume of business activity within the informal settlement shows that outside customers were more than happy to benefit from lower priced goods and services. This symbiosis has few parallels in modern history, and it makes KWC a fascinating situation to look back on.
KWC is best known as an enclave of criminal activity and illicit businesses such as brothels and gambling dens, but that only tells one side of the story. Despite the lack of space and formal links to utilities, the neighborhood was remarkably productive. In fact, KWC was often been described as Hong Kong's shadow economy because the hundreds of tiny workshops and factories scattered throughout the site provided products for businesses across Hong Kong.
People moved to KWC for many reasons, including bankruptcy, poverty, or to avoid deportation. Others went there to take advantage of the lack of law enforcement and regulations.
One prominent example of skirting regulation was the high concentration of dental and medical practitioners operating within KWC. In addition to lower rents, doctors who immigrated to Hong Kong from China could avoid expensive licensing and retraining required by the colonial government. Industrial businesses were free to ignore fire, labor, and safety codes to produce goods at a lower cost, or to sell items that were considered taboo in the formal economy (e.g. restaurants serving dog meat).
Law and Order
Triads acted as a de facto city council by resolving civil conflicts, creating a volunteer fire brigade, and organizing garbage disposal. The tight-knit community within the settlement would also coordinate among themselves to conserve electricity and make repairs to shared infrastructure.
Despite the lack of formally recognized land ownership, people still bought and sold property within KWC. In one example, a construction company struck an exchange deal with the owner of a four-story building. The owner would retain a ground floor flat in a newly constructed thirteen-story building on the site.
The Bitter End
In 1993, after intense rounds of buy-out offers and forced relocations, Kowloon Walled City was demolished and converted into a park. Many of the businesses were forced to close forever as rents in the rest of Hong Kong were not affordable for most of the owners.
All this intensity of random human effort and activity, vice and sloth and industry, exempted from all the controls we take for granted, resulted in an environment as richly varied and as sensual as anything in the heart of the tropical rainforest. The only drawback is that it was obviously toxic.
– Greg Girard, author of City of Darkness
Mapping The Biggest Companies By Market Cap in 60 Countries
Tech, finance or energy giant? We mapped the biggest companies by market cap and industry.
The Biggest Companies By Market Cap in 60 Countries
Tech giants are increasingly making up more of the Fortune 500, but the world's biggest companies by market cap aren't so cut and dry.
Despite accounting for the largest market caps worldwide—with trillion-dollar companies like Apple and contenders including Tencent and Samsung—tech wealth is largely concentrated in just a handful of countries.
So what are the biggest companies in each country? We mapped the largest company by market cap across 60 countries in August 2021 using market data from CompaniesMarketCap, TradingView, and MarketScreener.
What are the Largest Companies in the World?
The world has 60+ stock exchanges, and each one has a top company. We looked at the largest local company, since many of the world's largest firms trade on multiple exchanges, and converted market cap to USD.
| Country | Company | Industry | Market Cap (August 2021) |
| --- | --- | --- | --- |
| USA | Apple | Technology | $2.5T |
| Saudi Arabia | Saudi Aramco | Energy | $1.9T |
| Taiwan | TSMC | Technology | $594.5B |
| China | Tencent | Technology | $554.0B |
| South Korea | Samsung | Technology | $429.7B |
| France | LVMH | Consumer Cyclical | $414.3B |
| Switzerland | Roche | Healthcare | $350.0B |
| Netherlands | ASML | Technology | $322.6B |
| Japan | Toyota | Consumer Cyclical | $251.6B |
| Denmark | Novo Nordisk | Healthcare | $236.7B |
| Ireland | Accenture | Technology | $208.2B |
| India | Reliance Industries | Energy | $198.1B |
| Australia | BHP Group | Materials | $191.7B |
| Canada | Shopify | Technology | $185.7B |
| UK | Astrazeneca | Healthcare | $182.0B |
| Germany | SAP | Technology | $174.6B |
| Singapore | SEA | Technology | $152.3B |
| Hong Kong | AIA | Financials | $146.4B |
| Belgium | Anheuser-Busch Inbev | Consumer Staples | $122.7B |
| Spain | Inditex | Consumer Cyclical | $108.3B |
| Brazil | VALE | Materials | $103.9B |
| Russia | Sberbank | Financials | $96.7B |
| Italy | Enel | Utilities | $93.7B |
| Argentina | MercadoLibre | Consumer Cyclical | $89.5B |
| Sweden | Atlas Copco | Industrials | $84.1B |
| South Africa | Naspers | Technology | $74.1B |
| Norway | Equinor | Energy | $67.9B |
| UAE | Etisalat | Communication | $58.7B |
| Mexico | Walmex | Consumer Staples | $58.1B |
| Indonesia | Bank Cental Asia | Financials | $54.8B |
| Kazakhstan | Kaspi.kz | Financials | $49.8B |
| Qatar | QNB | Financials | $48.2B |
| Finland | Nordea Bank | Financials | $48.0B |
| Luxembourg | ArcelorMittal | Materials | $36.3B |
| Austria | Verbund | Utilities | $33.7B |
| Thailand | PTT PCL | Energy | $30.1B |
| Colombia | Ecopetrol | Energy | $26.7B |
| Malaysia | Maybank | Financials | $23.7B |
| Philippines | SM Investments | Consumer Cyclical | $22.9B |
| Kuwait | Kuwait Finance House | Financials | $21.9B |
| Portugal | EDP Group | Utilities | $21.0B |
| Vietnam | Vinhomes | Real Estate | $17.1B |
| Israel | NICE | Technology | $16.9B |
| Kenya | Safaricom | Communication | $16.0B |
| Czech Republic | ÄŒEZ Group | Energy | $15.8B |
| New Zealand | Xero | Technology | $15.8B |
| Turkey | QNB Finansbank | Financials | $15.8B |
| Hungary | OTP Bank | Financials | $15.6B |
| Chile | Enel Americas | Utilities | $14.3B |
| Morocco | Maroc Telecom | Communication | $13.6B |
| Poland | PKO Bank Polski | Financials | $12.6B |
| Cyprus | Polymetal | Materials | $10.0B |
| Nigeria | Dangote Group | Materials | $10.0B |
| Bahrain | Ahli United Bank | Financials | $8.6B |
| Greece | OTE Group | Communication | $8.4B |
| Peru | Credicorp | Financials | $8.0B |
| Egypt | Commercial International Bank | Financials | $5.9B |
| Iceland | Marel | Industrials | $5.8B |
| Oman | Bank Muscat | Financials | $4.2B |
| Panama | Copa Holdings | Industrials | $3.1B |
Many are former monopolies or massive conglomerates that have grown in the public space, such as South Africa's Naspers and India's Reliance Industries.
Others are local subsidiaries of foreign corporations, including Mexico's Walmex, Chile's Enel and Turkey's QNB Finansbank.
But even more noticeable is the economic discrepancy. Apple and Saudi Aramco are worth trillions of dollars, while the smallest companies we tracked—including Panama's Copa Group and Oman's Bank Muscat—are worth less than $5 billion.
Finance and Tech Dominate The Biggest Companies By Market Cap
Across the board, the largest companies were able to accumulate wealth and value.
Some are newer to the top thanks to recent success. Canada's Shopify has become one of the world's largest e-commerce providers, and the UK's AstraZeneca developed one of the world's COVID-19 vaccines.
But the reality is most companies here are old guards that grew on existing resources, or in the case of banks, accumulated wealth.
| Industry | Biggest Companies by Country |
| --- | --- |
| Financials | 16 |
| Technology | 12 |
| Energy | 6 |
| Materials | 5 |
| Communication | 4 |
| Consumer Cyclical | 4 |
| Utilities | 4 |
| Healthcare | 3 |
| Industrials | 3 |
| Consumer Staples | 2 |
| Real Estate | 1 |
Banks were the most commonly found at the top of each country's stock market. Closely behind were oil and gas giants, mining companies, and former state-owned corporations that drove most of a country's wealth generation.
But as more economies develop and catch up to Western economies (where tech is dominant), newer innovative companies will likely put up a fight for each country's top company crown.
All World Languages in One Visualization
See the world's major languages broken down by country in this stunning visualization.
All World Languages, By Native Speakers
View a high resolution version of today's graphic by clicking here.
Languages provide a window into culture and history. They're also a unique way to map the world – not through landmasses or geopolitical borders, but through mother tongues.
The Tower of Babel
Today's infographic from Alberto Lucas Lopez condenses the 7,102 known living languages today into a stunning visualization, with individual colors representing each world region.
Only 23 languages are spoken by at least 50 million native speakers. What's more, over half the planet speaks at least one of these 23 languages.
Chinese dominates as a macrolanguage, but it's important to note that it consists of numerous languages. Mandarin, Yue (including Cantonese), Min, Wu, and Hakka cover over 200 individual dialects, which vary further by geographic location.
| Country | Native Chinese speakers (millions) |
| --- | --- |
| 🇨🇳 China | 1,152.0 |
| 🇹🇼 Taiwan | 21.8 |
| 🇭🇰 Hong Kong SAR | 6.5 |
| 🇲🇾 Malaysia | 5.1 |
| 🇸🇬 Singapore | 1.8 |
| 🇹🇭 Thailand | 1.2 |
| 🇻🇳 Vietnam | 0.9 |
| 🇵🇭 Philippines | 0.7 |
| 🇲🇲 Myanmar | 0.5 |
| 🇲🇴 Macau SAR | 0.5 |
| Other | 6.0 |
| Total | 1,197 million |
Chinese is one of the most challenging languages for English speakers to pick up, in part due its completely unfamiliar scripts. You'd have to know at least 3,000 characters to be able to read a newspaper, a far cry from memorizing the A-Z alphabet.
Spanglish Takes Over
After Chinese, the languages of Spanish and English sit in second and third place in terms of global popularity. The rapid proliferation of these languages can be traced back to the history of Spanish conquistadors in the Americas, and British colonies around the world.
Animation: Map of Colonization (1492 – 2008):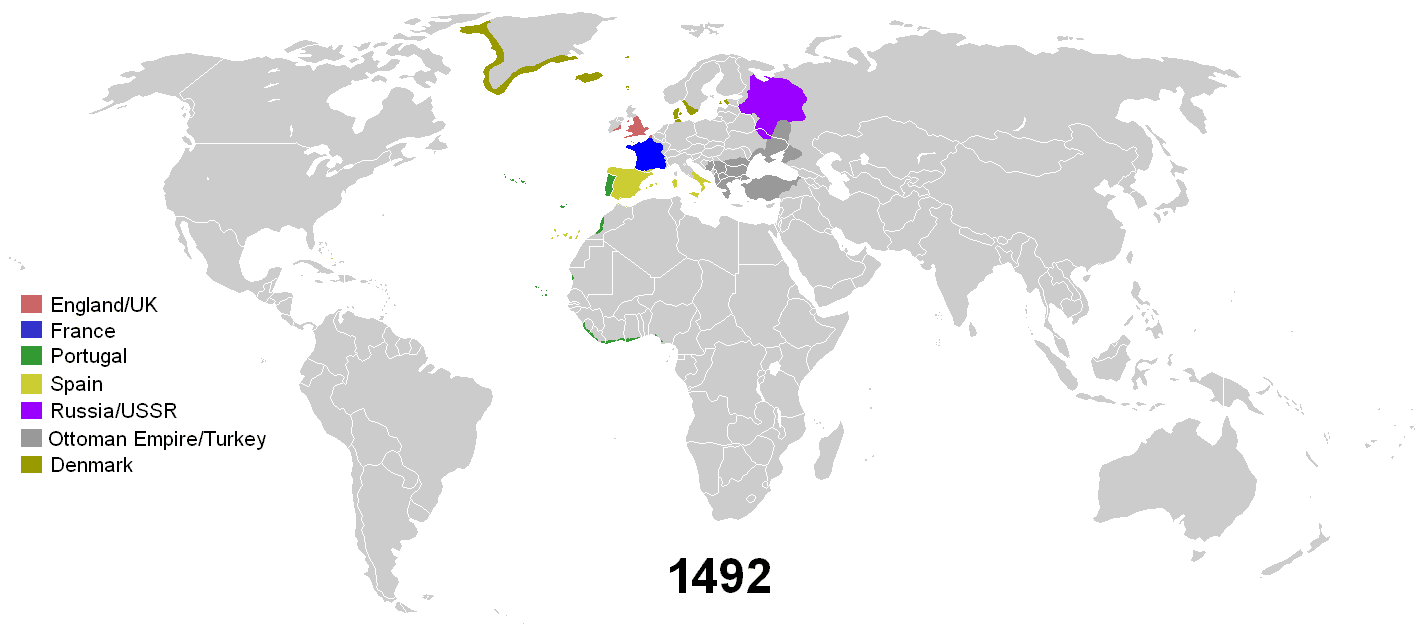 Today, Spanish has 399 million native speakers, but these are mostly concentrated in Latin America. English has 335 million native speakers under its belt, with a widespread reach all over the globe.
Two Worlds, One Family
While the visualization makes all the world languages seem disparate, this linguistic family tree shows how they grew from a common root. It also explains how languages can evolve and branch out over time.
Created by Minna Sundberg. Full version.
This linguistic tree also includes many languages that are not on the large visualization of 23 mother tongues. Some of them might be considered endangered or at risk today, such as Catalan or Welsh. However, with globalization, a few interesting linguistic trends are arising.
1. Language revival
Certain enclaves of marginalized languages are being preserved out of pride for the traditional and cultural histories attached.
While Catalan was once banned, its rebirth is a key marker of identity in Barcelona. More than 150 universities teach Catalan worldwide. In the case of Welsh, a mammoth university project plans to make sure it does not die out. Researchers are compiling ten million Welsh words to preserve the past, present, and future of the language.
2. Language forecast
At this point in time, English is the lingua franca – adopted as a common language among speakers with different mother tongues. However, this status might soon be fuzzier as demographic trends continue.
The rise of China is an obvious one to consider. As China continues to increase its economic might and influence, its languages will proliferate as well.
At the same time, 26 African countries are projected to double their current size, many of which speak French as a first language. One study by investment bank Natixis suggests that Africa's growth may well bring French to the forefront – making it the most-spoken language by 2050.
Could French provide a certain je ne sais quoi that no other world language can quite replace?
This post was first published in 2018. We have since updated it, adding in new content for 2021.