Video: A Deep Dive Into the World's Oceans
In the battle for mind-share, space vs. sea is no contest.
From the epic race to reach the surface of the moon, to the well-documented trials and tribulations of SpaceX's rocket launches, space is widely regarded as mankind's natural next step.
For centuries, we've gazed at the night sky attempting to decode the messages of the cosmos, but we've treated the ocean as a dumping ground or as a nemesis. In the era of big data, it's strange to note that an estimated 95% of the world's oceans still remain unexplored.
A Deep Dive Into the World's Oceans
Today's video, from Tech Insider, helps shed some light on just how deep the ocean is, and put that depth into a context us surface-dwellers can understand.
The ocean is vast, but looking at it in terms of light and food supply allows us to better understand the structure of that ecosystem.
There are five main oceanic divisions:
| Ocean Zone | Depth (m) | Depth (ft) |
| --- | --- | --- |
| epipelagic | Surface to 200 m | Surface to 650 ft |
| mesopelagic | 200 to 1,000 m | 650 to 3,300 ft |
| bathypelagic | 1,000 to 4000 m | 3,300 to 13,000 ft |
| abyssopelagic | 4,000 to 6,000 m | 13,000 to 20,000 ft |
| hadopelagic | 6,000 to 11,000 m | 20,000 to 36,000 ft |
Let's take a look at each layer in more detail.
Scratching the Surface
The surface layer of the ocean, or epipelagic zone, is the portion we're most familiar with. This portion of the ocean is amply lit by the sun, and though it's the smallest zone by volume, it contains much of the ocean's life. In fact, the phytoplankton living at this level produce half of the world's oxygen.
One of the chief concerns about climate change is that acidification and temperature changes may dramatically influence levels of phytoplankton in the ocean, thus putting Earth's largest source of oxygen in jeopardy.
Due to its proximity to sunlight, this layer of the ocean is the fuel that feeds the rest of the ocean. As organisms die, they begin to sink to the lower depths in the form of "marine snow". This is vital since plant life cannot survive beyond this thin, top layer of water. Put simply, the epipelagic zone feeds the rest of the ocean.
The Twilight Zone
The next layer, called the mesopelagic zone, begins 200m below the surface and extends down to the 1km level. At this point, sunlight illuminating the water begins to wane and water pressure already begins to push beyond what the human body can tolerate.
This dimly lit zone is where we begin to see evolutionary adaptations such as bioluminescence. Large fish and whales also enter this zone to hunt for food.
Hello Darkness, My Old Friend
At 1km below the surface – in the bathypelagic zone – sunlight has faded completely and the ocean is nearly pitch black. This region accounts for 90% of the ocean's volume and as the video below (via TEDed) explains, this is where things start to get really weird.
The Abyss
The aptly named abyssopelagic zone, begins at 4,000 meters below the surface and extends down to 6,000 meters (or the ocean floor). At this level, the water temperature is nearly at freezing level, and because no sunlight reaches this zone, many of the animals that live here are sightless. The Abyss is the largest zone in the ocean, accounting for about 75% of the ocean floor and 54% of the ocean's volume.
This region of the ocean is the home of the Abyssal plains. The plains are the upper surface of sediment that has accumulated in abyssal depressions, smoothing out what would otherwise by irregular topography. By this depth the consistent flow of marine snow has decreased dramatically, so organisms depend on occasional "feasts" to survive. Occasionally, events such as large algae blooms near the surface end up delivering huge amounts of food to the ocean floor once those blooms die off.
Abyssal plains could eventually become a big deal economically due to hydrocarbon exploration and mineral extraction. An example of the latter is polymetallic nodules. These potato-sized concretions are scattered around the seafloor at depths greater than 4,000 meters. If it becomes economically viable to harvest these nodules (comprised of manganese, iron, nickel, cobalt, and copper), companies could generate considerable revenue. Currently, there are eight commercial contractors licensed by the International Seabed Authority to explore the extraction of nodule resources.
Earth's Final Frontier
The hadopelagic zone comprises less than 1% of ocean volume and 0.2% of the seafloor, but looms large as one of Earth's least understood ecosystems. In fact, more humans have been on the moon than have visited this area of the ocean, and most of this zone only exists within deep water trenches and canyons that extend well beyond the Abyssal plains. There are 33 "hadal trenches" and five of them exceed 10,000 meters – including the world's deepest oceanic point, the Mariana Trench.
The water pressure here can reach a mind-bending eight tons per square inch, but in spite of the extreme pressure, lack of food, and near-freezing temperatures, life can still be found. Most of the creatures that inhabit the hadal zone are literally bottom feeders; they eat the very last bits of marine snow that reach the trench floor.
While nearly all organisms on Earth derive energy either directly or indirectly from the sun, certain organisms have adapted to survive by using hydrothermal vents as an energy source. Many of the creatures living around vents contain symbiotic bacteria, which subsist off hydrogen sulphide emissions. This unique ecosystem provides clues for how life could exist on other planets with more extreme ecosystems.
Mapping The Biggest Companies By Market Cap in 60 Countries
Tech, finance or energy giant? We mapped the biggest companies by market cap and industry.
The Biggest Companies By Market Cap in 60 Countries
Tech giants are increasingly making up more of the Fortune 500, but the world's biggest companies by market cap aren't so cut and dry.
Despite accounting for the largest market caps worldwide—with trillion-dollar companies like Apple and contenders including Tencent and Samsung—tech wealth is largely concentrated in just a handful of countries.
So what are the biggest companies in each country? We mapped the largest company by market cap across 60 countries in August 2021 using market data from CompaniesMarketCap, TradingView, and MarketScreener.
What are the Largest Companies in the World?
The world has 60+ stock exchanges, and each one has a top company. We looked at the largest local company, since many of the world's largest firms trade on multiple exchanges, and converted market cap to USD.
| Country | Company | Industry | Market Cap (August 2021) |
| --- | --- | --- | --- |
| USA | Apple | Technology | $2.5T |
| Saudi Arabia | Saudi Aramco | Energy | $1.9T |
| Taiwan | TSMC | Technology | $594.5B |
| China | Tencent | Technology | $554.0B |
| South Korea | Samsung | Technology | $429.7B |
| France | LVMH | Consumer Cyclical | $414.3B |
| Switzerland | Roche | Healthcare | $350.0B |
| Netherlands | ASML | Technology | $322.6B |
| Japan | Toyota | Consumer Cyclical | $251.6B |
| Denmark | Novo Nordisk | Healthcare | $236.7B |
| Ireland | Accenture | Technology | $208.2B |
| India | Reliance Industries | Energy | $198.1B |
| Australia | BHP Group | Materials | $191.7B |
| Canada | Shopify | Technology | $185.7B |
| UK | Astrazeneca | Healthcare | $182.0B |
| Germany | SAP | Technology | $174.6B |
| Singapore | SEA | Technology | $152.3B |
| Hong Kong | AIA | Financials | $146.4B |
| Belgium | Anheuser-Busch Inbev | Consumer Staples | $122.7B |
| Spain | Inditex | Consumer Cyclical | $108.3B |
| Brazil | VALE | Materials | $103.9B |
| Russia | Sberbank | Financials | $96.7B |
| Italy | Enel | Utilities | $93.7B |
| Argentina | MercadoLibre | Consumer Cyclical | $89.5B |
| Sweden | Atlas Copco | Industrials | $84.1B |
| South Africa | Naspers | Technology | $74.1B |
| Norway | Equinor | Energy | $67.9B |
| UAE | Etisalat | Communication | $58.7B |
| Mexico | Walmex | Consumer Staples | $58.1B |
| Indonesia | Bank Cental Asia | Financials | $54.8B |
| Kazakhstan | Kaspi.kz | Financials | $49.8B |
| Qatar | QNB | Financials | $48.2B |
| Finland | Nordea Bank | Financials | $48.0B |
| Luxembourg | ArcelorMittal | Materials | $36.3B |
| Austria | Verbund | Utilities | $33.7B |
| Thailand | PTT PCL | Energy | $30.1B |
| Colombia | Ecopetrol | Energy | $26.7B |
| Malaysia | Maybank | Financials | $23.7B |
| Philippines | SM Investments | Consumer Cyclical | $22.9B |
| Kuwait | Kuwait Finance House | Financials | $21.9B |
| Portugal | EDP Group | Utilities | $21.0B |
| Vietnam | Vinhomes | Real Estate | $17.1B |
| Israel | NICE | Technology | $16.9B |
| Kenya | Safaricom | Communication | $16.0B |
| Czech Republic | ÄŒEZ Group | Energy | $15.8B |
| New Zealand | Xero | Technology | $15.8B |
| Turkey | QNB Finansbank | Financials | $15.8B |
| Hungary | OTP Bank | Financials | $15.6B |
| Chile | Enel Americas | Utilities | $14.3B |
| Morocco | Maroc Telecom | Communication | $13.6B |
| Poland | PKO Bank Polski | Financials | $12.6B |
| Cyprus | Polymetal | Materials | $10.0B |
| Nigeria | Dangote Group | Materials | $10.0B |
| Bahrain | Ahli United Bank | Financials | $8.6B |
| Greece | OTE Group | Communication | $8.4B |
| Peru | Credicorp | Financials | $8.0B |
| Egypt | Commercial International Bank | Financials | $5.9B |
| Iceland | Marel | Industrials | $5.8B |
| Oman | Bank Muscat | Financials | $4.2B |
| Panama | Copa Holdings | Industrials | $3.1B |
Many are former monopolies or massive conglomerates that have grown in the public space, such as South Africa's Naspers and India's Reliance Industries.
Others are local subsidiaries of foreign corporations, including Mexico's Walmex, Chile's Enel and Turkey's QNB Finansbank.
But even more noticeable is the economic discrepancy. Apple and Saudi Aramco are worth trillions of dollars, while the smallest companies we tracked—including Panama's Copa Group and Oman's Bank Muscat—are worth less than $5 billion.
Finance and Tech Dominate The Biggest Companies By Market Cap
Across the board, the largest companies were able to accumulate wealth and value.
Some are newer to the top thanks to recent success. Canada's Shopify has become one of the world's largest e-commerce providers, and the UK's AstraZeneca developed one of the world's COVID-19 vaccines.
But the reality is most companies here are old guards that grew on existing resources, or in the case of banks, accumulated wealth.
| Industry | Biggest Companies by Country |
| --- | --- |
| Financials | 16 |
| Technology | 12 |
| Energy | 6 |
| Materials | 5 |
| Communication | 4 |
| Consumer Cyclical | 4 |
| Utilities | 4 |
| Healthcare | 3 |
| Industrials | 3 |
| Consumer Staples | 2 |
| Real Estate | 1 |
Banks were the most commonly found at the top of each country's stock market. Closely behind were oil and gas giants, mining companies, and former state-owned corporations that drove most of a country's wealth generation.
But as more economies develop and catch up to Western economies (where tech is dominant), newer innovative companies will likely put up a fight for each country's top company crown.
All World Languages in One Visualization
See the world's major languages broken down by country in this stunning visualization.
All World Languages, By Native Speakers
View a high resolution version of today's graphic by clicking here.
Languages provide a window into culture and history. They're also a unique way to map the world – not through landmasses or geopolitical borders, but through mother tongues.
The Tower of Babel
Today's infographic from Alberto Lucas Lopez condenses the 7,102 known living languages today into a stunning visualization, with individual colors representing each world region.
Only 23 languages are spoken by at least 50 million native speakers. What's more, over half the planet speaks at least one of these 23 languages.
Chinese dominates as a macrolanguage, but it's important to note that it consists of numerous languages. Mandarin, Yue (including Cantonese), Min, Wu, and Hakka cover over 200 individual dialects, which vary further by geographic location.
| Country | Native Chinese speakers (millions) |
| --- | --- |
| 🇨🇳 China | 1,152.0 |
| 🇹🇼 Taiwan | 21.8 |
| 🇭🇰 Hong Kong SAR | 6.5 |
| 🇲🇾 Malaysia | 5.1 |
| 🇸🇬 Singapore | 1.8 |
| 🇹🇭 Thailand | 1.2 |
| 🇻🇳 Vietnam | 0.9 |
| 🇵🇭 Philippines | 0.7 |
| 🇲🇲 Myanmar | 0.5 |
| 🇲🇴 Macau SAR | 0.5 |
| Other | 6.0 |
| Total | 1,197 million |
Chinese is one of the most challenging languages for English speakers to pick up, in part due its completely unfamiliar scripts. You'd have to know at least 3,000 characters to be able to read a newspaper, a far cry from memorizing the A-Z alphabet.
Spanglish Takes Over
After Chinese, the languages of Spanish and English sit in second and third place in terms of global popularity. The rapid proliferation of these languages can be traced back to the history of Spanish conquistadors in the Americas, and British colonies around the world.
Animation: Map of Colonization (1492 – 2008):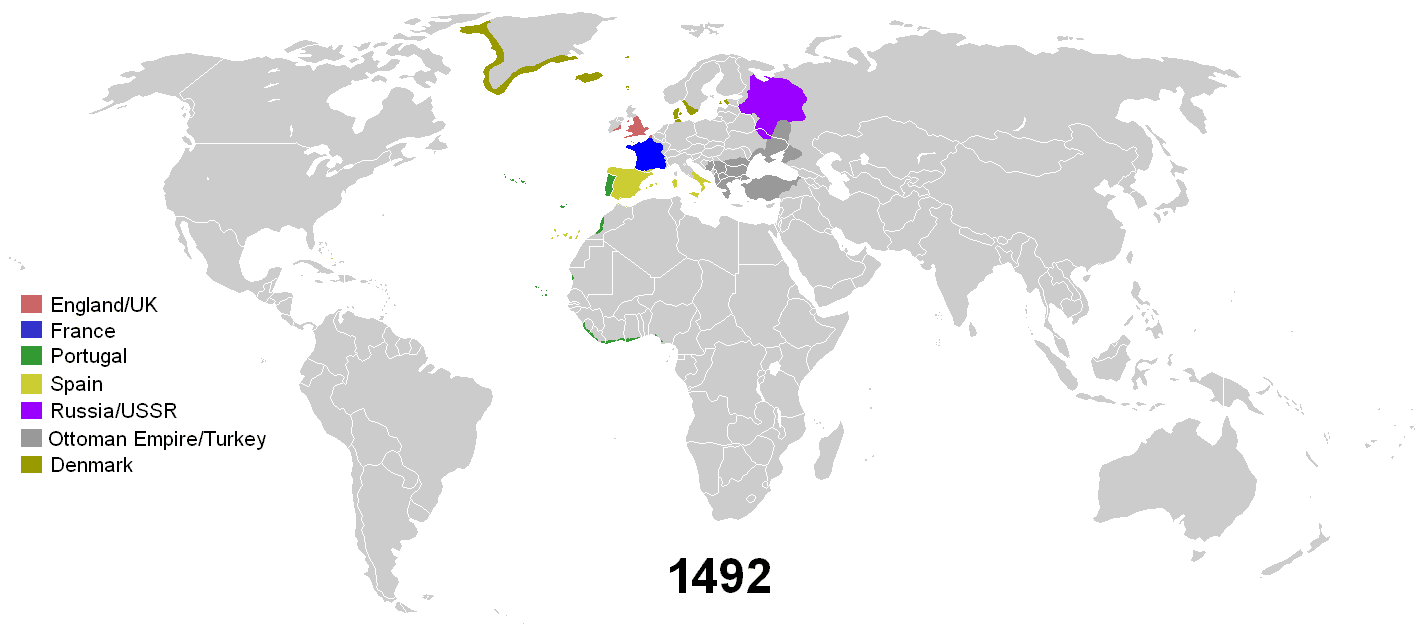 Today, Spanish has 399 million native speakers, but these are mostly concentrated in Latin America. English has 335 million native speakers under its belt, with a widespread reach all over the globe.
Two Worlds, One Family
While the visualization makes all the world languages seem disparate, this linguistic family tree shows how they grew from a common root. It also explains how languages can evolve and branch out over time.
Created by Minna Sundberg. Full version.
This linguistic tree also includes many languages that are not on the large visualization of 23 mother tongues. Some of them might be considered endangered or at risk today, such as Catalan or Welsh. However, with globalization, a few interesting linguistic trends are arising.
1. Language revival
Certain enclaves of marginalized languages are being preserved out of pride for the traditional and cultural histories attached.
While Catalan was once banned, its rebirth is a key marker of identity in Barcelona. More than 150 universities teach Catalan worldwide. In the case of Welsh, a mammoth university project plans to make sure it does not die out. Researchers are compiling ten million Welsh words to preserve the past, present, and future of the language.
2. Language forecast
At this point in time, English is the lingua franca – adopted as a common language among speakers with different mother tongues. However, this status might soon be fuzzier as demographic trends continue.
The rise of China is an obvious one to consider. As China continues to increase its economic might and influence, its languages will proliferate as well.
At the same time, 26 African countries are projected to double their current size, many of which speak French as a first language. One study by investment bank Natixis suggests that Africa's growth may well bring French to the forefront – making it the most-spoken language by 2050.
Could French provide a certain je ne sais quoi that no other world language can quite replace?
This post was first published in 2018. We have since updated it, adding in new content for 2021.