Mapping the World's Urban Population in 2050

Click on any part of the map to see individual country breakdowns.
Mapping the World's Urban Population from 1500 – 2050
In 133 BC, Rome was the first city to hit a population of one million people.
While that number might seem small now, the truth is that modern megacities are just a blip in the long timeline of human history.
Today's interactive data visualization from Our World in Data maps out how many people have lived in urban areas over time, as well as the powerful economic pull of cities after the Industrial Revolution.
Shifting Human Geography
The stages of urbanization can be roughly broken into two parts.
1500s – 1900s
Most people lived an agrarian life until the first Industrial Revolution. The urban population quadrupled over this lengthy timeframe, from 4.1% to 16.4%.
Urbanization accompanied the moves away from agricultural employment, but it was still a slow burn until the 20th century.
1900s – Present
The expansion of the global economy and population saw urbanization skyrocket along with it. The urban public leaped from 16% to 55% today, a trend which comes from both births within urban areas and rising human migration out of rural areas.
This turning point between the centuries becomes pretty clear when we look at the population shifts relative to each other:

What Defines An Urban Area?
While this widely cited data comes from the United Nations, many researchers suggest that the actual numbers are much more dramatic.
Why is there a discrepancy? It turns out that the definition of an urban population varies widely around the world. The UN figures are based on nationally-defined urban shares – but the thresholds and metrics used to calculate these are not uniform. Here are just a few examples:

| Country | Definition |
| --- | --- |
| Argentina | Localities with 2,000 inhabitants or more. |
| Australia | Significant Urban Centres representing concentrations of urban development with 10,000 inhabitants or more. |
| Belgium | Communes with 5,000 inhabitants or more. |
| Canada | Areas with 1,000 inhabitants or more and at least 400 inhabitants per square kilometre. |
| Iceland | Localities with 200 inhabitants or more. |
| Japan | Cities defined as shi (A municipality that is 50,000 inhabitants or more); 60 per cent or more of the population engaged in urban type of business. |
| Netherlands | In the present publication, municipalities with 20,000 inhabitants or more. |
| Singapore | Entire population. |
| United States of America | Territory that meets minimum population density requirements and with 2,500 inhabitants or more. |
Cities That Never Sleep
In 1950, two-thirds of the global population lived in rural areas, but this distribution will be reversed in a matter of decades. Almost 70% of the world will live in urban areas by 2050.
In total, 2.5 billion people could be added to global urban areas by 2050, and a whopping 90% of this increase will take place in Asia and Africa.
By the time the dust has settled, large portions of the urban population will be concentrated in megacities, which are areas defined as having 10 million or more inhabitants. These are projected to be the top 10 megacities by the middle of the 21st century:

| City | Country | 2010 Population (millions) | 2050 Population (millions) |
| --- | --- | --- | --- |
| Mumbai | India | 20.1 | 42.4 |
| Delhi | India | 17 | 36.2 |
| Dhaka | Bangladesh | 14.8 | 35.2 |
| Kinshasa | DR Congo | 9 | 35 |
| Kolkata | India | 15.6 | 33 |
| Lagos | Nigeria | 10.6 | 32.6 |
| Tokyo | Japan | 36.1 | 32.6 |
| Karachi | Pakistan | 13 | 31.7 |
| New York | U.S. | 19.4 | 24.8 |
| Mexico City | Mexico | 20.1 | 24.3 |
Mapped: Second Primary Languages Around the World
This fascinating map highlights the second most commonly spoken primary language in almost nearly every country.
Mapped: Second Primary Languages Around the World
After the primary language, what second languages are used as native tongues in your country?
The answer reveals a lot about history and location. Whether through immigration, colonization, or local culture, a primary language can either spread around the world or remain rooted in place.
This map from MoveHub shows the second most commonly spoken primary language in most countries, using data from the CIA World Factbook and Wikipedia as of February 2021.
The Difference Between Primary and Secondary Languages
First, it's important to differentiate between primary languages and secondary languages.
A primary language—also known as a first or native language—is the language we use most frequently to communicate. These are languages we are usually born with, have a lot of exposure to, and use at home.
On the other hand, a secondary language is one we learn or pick up after our primary language. In many countries, English is the most commonly learned, with close to 1 billion speakers.
But a map of common second languages can simply show just how many countries prioritize learning English, the de-facto international language in many organizations. Instead, this map highlights the movement of people by showing the second-most common primary language.
The Second Most Common Primary Languages by Country
Even when filtering by primary language use, however, English and other Indo-European languages dominate the world.
With 55 countries speaking it as the second-most common primary language, English came out on top.
| Top 10 Most Popular Second Primary Languages | Number of Countries |
| --- | --- |
| English | 55 |
| French | 14 |
| Russian | 13 |
| Spanish | 8 |
| Creole | 8 |
| Arabic | 6 |
| Kurdish | 4 |
| Portugese | 4 |
| Italian | 3 |
| Quechua | 3 |
The use of English as a second primary language was primarily concentrated in Western Europe, Northern Africa, and Southeast Asia and Oceania.
Similarly to second-place French with 14 countries and third-place Russian with 13 countries, English was most common in proximity to English-speaking countries or where there was a history of immigration.
Other second-most common primary languages highlighted different cultures within countries, such as China's second-most common language Cantonese. Alternatively, they showed the primary indigenous language before colonization, such as the Quechua languages in South America.
What other interesting or surprising language patterns can you spot in the map above?
All World Languages in One Visualization
See the world's major languages broken down by country in this stunning visualization.
All World Languages, By Native Speakers
View a high resolution version of today's graphic by clicking here.
Languages provide a window into culture and history. They're also a unique way to map the world – not through landmasses or geopolitical borders, but through mother tongues.
The Tower of Babel
Today's infographic from Alberto Lucas Lopez condenses the 7,102 known living languages today into a stunning visualization, with individual colors representing each world region.
Only 23 languages are spoken by at least 50 million native speakers. What's more, over half the planet speaks at least one of these 23 languages.
Chinese dominates as a macrolanguage, but it's important to note that it consists of numerous languages. Mandarin, Yue (including Cantonese), Min, Wu, and Hakka cover over 200 individual dialects, which vary further by geographic location.
| Country | Native Chinese speakers (millions) |
| --- | --- |
| 🇨🇳 China | 1,152.0 |
| 🇹🇼 Taiwan | 21.8 |
| 🇭🇰 Hong Kong SAR | 6.5 |
| 🇲🇾 Malaysia | 5.1 |
| 🇸🇬 Singapore | 1.8 |
| 🇹🇭 Thailand | 1.2 |
| 🇻🇳 Vietnam | 0.9 |
| 🇵🇭 Philippines | 0.7 |
| 🇲🇲 Myanmar | 0.5 |
| 🇲🇴 Macau SAR | 0.5 |
| Other | 6.0 |
| Total | 1,197 million |
Chinese is one of the most challenging languages for English speakers to pick up, in part due its completely unfamiliar scripts. You'd have to know at least 3,000 characters to be able to read a newspaper, a far cry from memorizing the A-Z alphabet.
Spanglish Takes Over
After Chinese, the languages of Spanish and English sit in second and third place in terms of global popularity. The rapid proliferation of these languages can be traced back to the history of Spanish conquistadors in the Americas, and British colonies around the world.
Animation: Map of Colonization (1492 – 2008):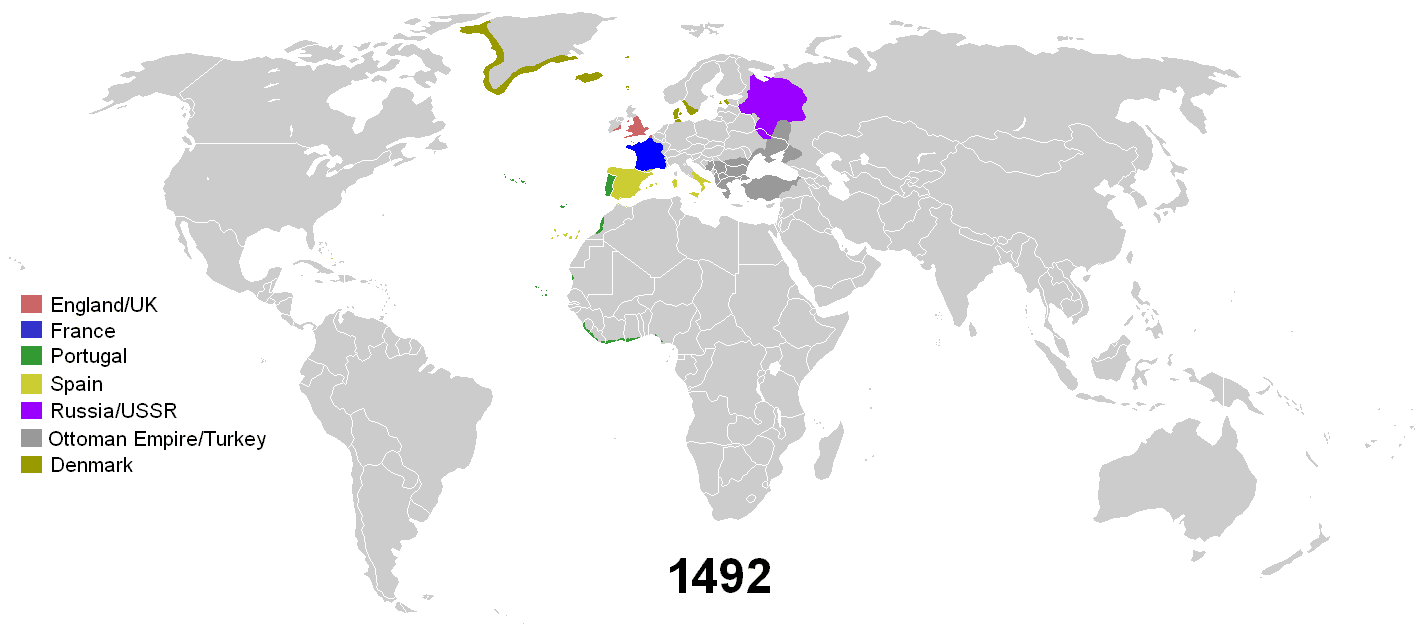 Today, Spanish has 399 million native speakers, but these are mostly concentrated in Latin America. English has 335 million native speakers under its belt, with a widespread reach all over the globe.
Two Worlds, One Family
While the visualization makes all the world languages seem disparate, this linguistic family tree shows how they grew from a common root. It also explains how languages can evolve and branch out over time.
Created by Minna Sundberg. Full version.
This linguistic tree also includes many languages that are not on the large visualization of 23 mother tongues. Some of them might be considered endangered or at risk today, such as Catalan or Welsh. However, with globalization, a few interesting linguistic trends are arising.
1. Language revival
Certain enclaves of marginalized languages are being preserved out of pride for the traditional and cultural histories attached.
While Catalan was once banned, its rebirth is a key marker of identity in Barcelona. More than 150 universities teach Catalan worldwide. In the case of Welsh, a mammoth university project plans to make sure it does not die out. Researchers are compiling ten million Welsh words to preserve the past, present, and future of the language.
2. Language forecast
At this point in time, English is the lingua franca – adopted as a common language among speakers with different mother tongues. However, this status might soon be fuzzier as demographic trends continue.
The rise of China is an obvious one to consider. As China continues to increase its economic might and influence, its languages will proliferate as well.
At the same time, 26 African countries are projected to double their current size, many of which speak French as a first language. One study by investment bank Natixis suggests that Africa's growth may well bring French to the forefront – making it the most-spoken language by 2050.
Could French provide a certain je ne sais quoi that no other world language can quite replace?
This post was first published in 2018. We have since updated it, adding in new content for 2021.