All of the World's Borders by Age
To view the full resolution version of this massive map, click here.
Defined borders are a relatively new concept in many parts of the world. In fact, until the latter half of the 20th century, most of the world was still wide open territory with loosely or completely undefined borders.
On the European continent, however, jurisdiction over territory has been a fact of life for thousands of years. In some cases, they've left a paper trail. In other cases, there are more concrete remnants. For example, over 3,000 miles (5,000 km) of simple frontier fortifications – known as limes – marked the edges of the Roman Empire at its greatest extent in the 2nd century.
Over time, as territorial jurisdiction changed hands through war, marriage, and other arrangements, the map has been redrawn countless times. The video below demonstrates just how dramatically many of Europe's dividing lines have shifted (even as recently as the 1990s).
Even today, borders are far from set in stone. Belgium and the Netherlands recently swapped land in order to simplify an overly complex piece of their border along a river. Also, India and Bangladesh worked together to solve a notoriously complicated situation involving enclaves within enclaves.
The Difficulty in Date Stamping Dividing Lines
Creating a map that shows the age of all the world's borders seems like an impossible feat, but Reddit user, PisseGuri82, was up to the challenge. PisseGuri82, acknowledging the extreme complexity of the undertaking, outlined some caveats to consider:
– The map looks at the date a border was officially set to its current form (excluding minute changes).
– The dates are derived from publicly available border treaties and documents.
– Exact dates are difficult to pin down as ratification, surveying, and physical marking can take place over a number of years.
These issues aside, the final product is a fascinating look at how we've divided the world up into nations. Here are some highlights from the map:
Static Spain
In contrast to the patchwork of territories left in the wake of the Holy Roman Empire, the southwest part of Europe has remained remarkably static. The border dividing Spain and Andorra, weaving its way through the rocky Pyrenees mountain range, has remained unchanged since 1278, when a feudal charter solidified Andorra's geography. The Portugal–Spain border has been in place since 1297.
War and Pieces
Many of the oldest borders in the world were established by treaties following a war. One particularly noteworthy example is the border between Iraq and Turkey, which was established by the Treaty of Zuhab (1639) following the sack of Baghdad by the Ottoman Empire.
The Legacy of the "Scramble for Africa"
It's remarkable to note that a full third of the world's borders are less than 100 years old. This is especially apparent in Africa, where many existing borders still resemble those haphazardly set by colonial powers around the turn of the 20th century. The average border on the continent is only 111 years old.
We have been giving away mountains and rivers and lakes to each other, only hindered by the small impediment that we never knew exactly where the mountains and rivers and lakes were.
-Lord Salisbury, British PM in 1890
In 1964, independent African states chose to maintain colonial borders, primarily to prevent widespread conflict over territory. Though colonial divisions were maintained in theory, only about one third of Africa's 51,000 miles (83,000 km) of land borders are demarcated – an issue that continues to cause headaches today. For example, South Sudan has numerous border conflicts with neighbors; a situation that is complicated by the presence of natural resources.
A recent study pointed out that the likelihood of conflict in Africa is approximately 40% higher in areas where "partitioned ethnicities reside, as compared to homelands of ethnicities that have not been separated by national borders".
Ice Slices
There are seven sovereign states with pie-slice-shaped territorial claims in Antarctica. It's worth noting that the claims have been recognized only between the countries making claims. There is currently a treaty in place that preserves freedom of scientific investigation and bans military activity on the continent.
Saudi Arabia's Lines in the Sand
Saudi Arabia's oldest border section – shared with Kuwait – is a remnant of the Uqair Convention circa 1922, but most of its international borders were established in the latter part of the 20th century. The Yemen–Saudi border was only officially demarcated in the year 2000, and a 1,100 miles (1,800 km) border fence soon followed.
Where will lines Shift next?
Where there is a war and upheaval, border changes often follow. Syria's descent into chaos and the annexation of Crimea are two situations which could result in new international borders. Breakaway states – an independent Catalan state, for example – are always a possibility as well.
For now, the most likely changes to borders will continue be minor adjustments to fix lawless gaps between nations. These corrections are rarely easy to negotiate, but irregularities, like the one that led to founding of Liberland, can cause even bigger headaches for governments and local officials.
Mapping The Biggest Companies By Market Cap in 60 Countries
Tech, finance or energy giant? We mapped the biggest companies by market cap and industry.
The Biggest Companies By Market Cap in 60 Countries
Tech giants are increasingly making up more of the Fortune 500, but the world's biggest companies by market cap aren't so cut and dry.
Despite accounting for the largest market caps worldwide—with trillion-dollar companies like Apple and contenders including Tencent and Samsung—tech wealth is largely concentrated in just a handful of countries.
So what are the biggest companies in each country? We mapped the largest company by market cap across 60 countries in August 2021 using market data from CompaniesMarketCap, TradingView, and MarketScreener.
What are the Largest Companies in the World?
The world has 60+ stock exchanges, and each one has a top company. We looked at the largest local company, since many of the world's largest firms trade on multiple exchanges, and converted market cap to USD.
| Country | Company | Industry | Market Cap (August 2021) |
| --- | --- | --- | --- |
| USA | Apple | Technology | $2.5T |
| Saudi Arabia | Saudi Aramco | Energy | $1.9T |
| Taiwan | TSMC | Technology | $594.5B |
| China | Tencent | Technology | $554.0B |
| South Korea | Samsung | Technology | $429.7B |
| France | LVMH | Consumer Cyclical | $414.3B |
| Switzerland | Roche | Healthcare | $350.0B |
| Netherlands | ASML | Technology | $322.6B |
| Japan | Toyota | Consumer Cyclical | $251.6B |
| Denmark | Novo Nordisk | Healthcare | $236.7B |
| Ireland | Accenture | Technology | $208.2B |
| India | Reliance Industries | Energy | $198.1B |
| Australia | BHP Group | Materials | $191.7B |
| Canada | Shopify | Technology | $185.7B |
| UK | Astrazeneca | Healthcare | $182.0B |
| Germany | SAP | Technology | $174.6B |
| Singapore | SEA | Technology | $152.3B |
| Hong Kong | AIA | Financials | $146.4B |
| Belgium | Anheuser-Busch Inbev | Consumer Staples | $122.7B |
| Spain | Inditex | Consumer Cyclical | $108.3B |
| Brazil | VALE | Materials | $103.9B |
| Russia | Sberbank | Financials | $96.7B |
| Italy | Enel | Utilities | $93.7B |
| Argentina | MercadoLibre | Consumer Cyclical | $89.5B |
| Sweden | Atlas Copco | Industrials | $84.1B |
| South Africa | Naspers | Technology | $74.1B |
| Norway | Equinor | Energy | $67.9B |
| UAE | Etisalat | Communication | $58.7B |
| Mexico | Walmex | Consumer Staples | $58.1B |
| Indonesia | Bank Cental Asia | Financials | $54.8B |
| Kazakhstan | Kaspi.kz | Financials | $49.8B |
| Qatar | QNB | Financials | $48.2B |
| Finland | Nordea Bank | Financials | $48.0B |
| Luxembourg | ArcelorMittal | Materials | $36.3B |
| Austria | Verbund | Utilities | $33.7B |
| Thailand | PTT PCL | Energy | $30.1B |
| Colombia | Ecopetrol | Energy | $26.7B |
| Malaysia | Maybank | Financials | $23.7B |
| Philippines | SM Investments | Consumer Cyclical | $22.9B |
| Kuwait | Kuwait Finance House | Financials | $21.9B |
| Portugal | EDP Group | Utilities | $21.0B |
| Vietnam | Vinhomes | Real Estate | $17.1B |
| Israel | NICE | Technology | $16.9B |
| Kenya | Safaricom | Communication | $16.0B |
| Czech Republic | ÄŒEZ Group | Energy | $15.8B |
| New Zealand | Xero | Technology | $15.8B |
| Turkey | QNB Finansbank | Financials | $15.8B |
| Hungary | OTP Bank | Financials | $15.6B |
| Chile | Enel Americas | Utilities | $14.3B |
| Morocco | Maroc Telecom | Communication | $13.6B |
| Poland | PKO Bank Polski | Financials | $12.6B |
| Cyprus | Polymetal | Materials | $10.0B |
| Nigeria | Dangote Group | Materials | $10.0B |
| Bahrain | Ahli United Bank | Financials | $8.6B |
| Greece | OTE Group | Communication | $8.4B |
| Peru | Credicorp | Financials | $8.0B |
| Egypt | Commercial International Bank | Financials | $5.9B |
| Iceland | Marel | Industrials | $5.8B |
| Oman | Bank Muscat | Financials | $4.2B |
| Panama | Copa Holdings | Industrials | $3.1B |
Many are former monopolies or massive conglomerates that have grown in the public space, such as South Africa's Naspers and India's Reliance Industries.
Others are local subsidiaries of foreign corporations, including Mexico's Walmex, Chile's Enel and Turkey's QNB Finansbank.
But even more noticeable is the economic discrepancy. Apple and Saudi Aramco are worth trillions of dollars, while the smallest companies we tracked—including Panama's Copa Group and Oman's Bank Muscat—are worth less than $5 billion.
Finance and Tech Dominate The Biggest Companies By Market Cap
Across the board, the largest companies were able to accumulate wealth and value.
Some are newer to the top thanks to recent success. Canada's Shopify has become one of the world's largest e-commerce providers, and the UK's AstraZeneca developed one of the world's COVID-19 vaccines.
But the reality is most companies here are old guards that grew on existing resources, or in the case of banks, accumulated wealth.
| Industry | Biggest Companies by Country |
| --- | --- |
| Financials | 16 |
| Technology | 12 |
| Energy | 6 |
| Materials | 5 |
| Communication | 4 |
| Consumer Cyclical | 4 |
| Utilities | 4 |
| Healthcare | 3 |
| Industrials | 3 |
| Consumer Staples | 2 |
| Real Estate | 1 |
Banks were the most commonly found at the top of each country's stock market. Closely behind were oil and gas giants, mining companies, and former state-owned corporations that drove most of a country's wealth generation.
But as more economies develop and catch up to Western economies (where tech is dominant), newer innovative companies will likely put up a fight for each country's top company crown.
All World Languages in One Visualization
See the world's major languages broken down by country in this stunning visualization.
All World Languages, By Native Speakers
View a high resolution version of today's graphic by clicking here.
Languages provide a window into culture and history. They're also a unique way to map the world – not through landmasses or geopolitical borders, but through mother tongues.
The Tower of Babel
Today's infographic from Alberto Lucas Lopez condenses the 7,102 known living languages today into a stunning visualization, with individual colors representing each world region.
Only 23 languages are spoken by at least 50 million native speakers. What's more, over half the planet speaks at least one of these 23 languages.
Chinese dominates as a macrolanguage, but it's important to note that it consists of numerous languages. Mandarin, Yue (including Cantonese), Min, Wu, and Hakka cover over 200 individual dialects, which vary further by geographic location.
| Country | Native Chinese speakers (millions) |
| --- | --- |
| 🇨🇳 China | 1,152.0 |
| 🇹🇼 Taiwan | 21.8 |
| 🇭🇰 Hong Kong SAR | 6.5 |
| 🇲🇾 Malaysia | 5.1 |
| 🇸🇬 Singapore | 1.8 |
| 🇹🇭 Thailand | 1.2 |
| 🇻🇳 Vietnam | 0.9 |
| 🇵🇭 Philippines | 0.7 |
| 🇲🇲 Myanmar | 0.5 |
| 🇲🇴 Macau SAR | 0.5 |
| Other | 6.0 |
| Total | 1,197 million |
Chinese is one of the most challenging languages for English speakers to pick up, in part due its completely unfamiliar scripts. You'd have to know at least 3,000 characters to be able to read a newspaper, a far cry from memorizing the A-Z alphabet.
Spanglish Takes Over
After Chinese, the languages of Spanish and English sit in second and third place in terms of global popularity. The rapid proliferation of these languages can be traced back to the history of Spanish conquistadors in the Americas, and British colonies around the world.
Animation: Map of Colonization (1492 – 2008):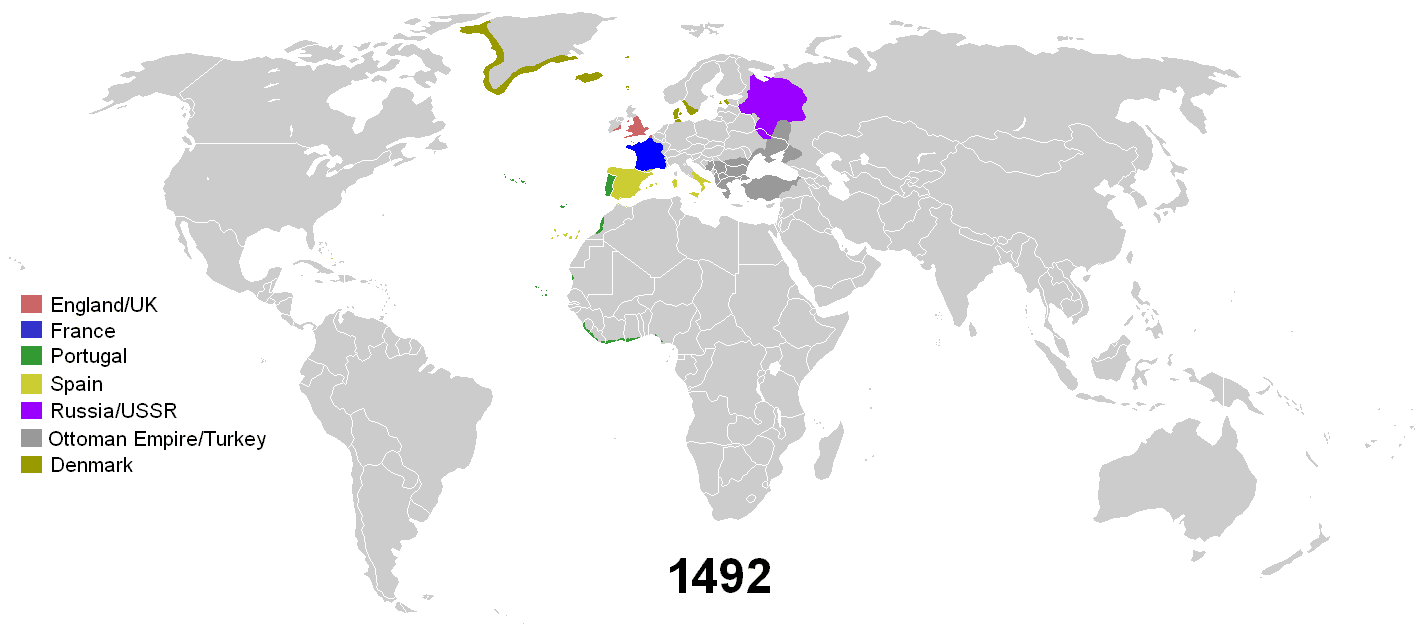 Today, Spanish has 399 million native speakers, but these are mostly concentrated in Latin America. English has 335 million native speakers under its belt, with a widespread reach all over the globe.
Two Worlds, One Family
While the visualization makes all the world languages seem disparate, this linguistic family tree shows how they grew from a common root. It also explains how languages can evolve and branch out over time.
Created by Minna Sundberg. Full version.
This linguistic tree also includes many languages that are not on the large visualization of 23 mother tongues. Some of them might be considered endangered or at risk today, such as Catalan or Welsh. However, with globalization, a few interesting linguistic trends are arising.
1. Language revival
Certain enclaves of marginalized languages are being preserved out of pride for the traditional and cultural histories attached.
While Catalan was once banned, its rebirth is a key marker of identity in Barcelona. More than 150 universities teach Catalan worldwide. In the case of Welsh, a mammoth university project plans to make sure it does not die out. Researchers are compiling ten million Welsh words to preserve the past, present, and future of the language.
2. Language forecast
At this point in time, English is the lingua franca – adopted as a common language among speakers with different mother tongues. However, this status might soon be fuzzier as demographic trends continue.
The rise of China is an obvious one to consider. As China continues to increase its economic might and influence, its languages will proliferate as well.
At the same time, 26 African countries are projected to double their current size, many of which speak French as a first language. One study by investment bank Natixis suggests that Africa's growth may well bring French to the forefront – making it the most-spoken language by 2050.
Could French provide a certain je ne sais quoi that no other world language can quite replace?
This post was first published in 2018. We have since updated it, adding in new content for 2021.