Posts are sorted chronologically.  The latest post will always be at the top.
10:27 PM The project is now finished, and now it is time to hit the hay. After over 14 hours of straight work by team, we researched, designed, and completed an infographic in a day. We're going to do one more fact check tomorrow and touch up a couple things, and it should be good to release. We'll follow up on everything with a blog post later this week.
6:12 PM It's been a long day, but things are starting to come together. Here's a photo of a section starting to look complete.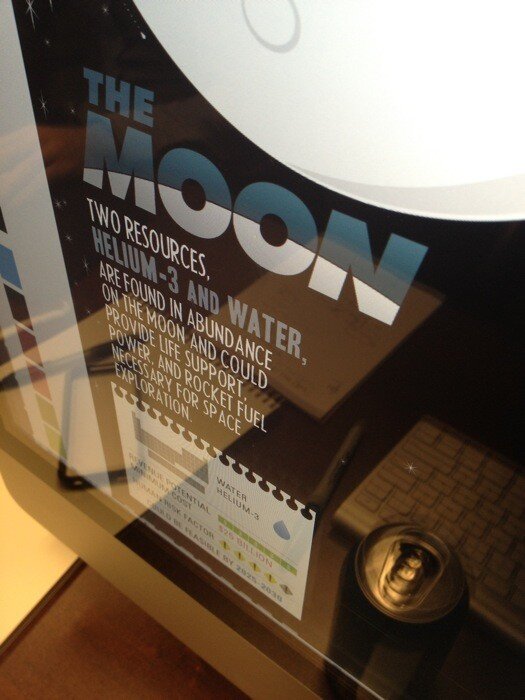 We've completed 90% of research and are currently revising copy so that it flows and is easy-to-understand. Also, the beers have been starting to crack open so hopefully that doesn't hurt our productivity too much.
2:43 PM We've completed initial research on almost every topic except the deep sea mining. Because it is at the bottom of the graphic, it is the least priority for now. We're trying to think of a system to unify the information so they can all be judged on the same scales for cost, riskiness, etc. The graphics team is well underway and doing most of the illustrations from scratch. As of now, they've been working on all the things they know will be in the infographic, such as shipwrecks, asteroids, the moon, and a nuclear power plant.
—–
12:17 PM:  The infographic is under progress.  Here is Nick Routley, Visual Capitalist's creative director, with an update:
We've also started a Pinterest board for those interested, where the graphics team is documenting their inspiration.
—–
9:56 AM:  After an intense hour and a half long discussion, we've finally decided on a topic to do for the hackathon.  Here were our ideas that we chose from.  Some were from social media and some were our own suggestions.
In the end, we decided to combine a few ideas into something really fun.  Our topic is officially:  "The Next Frontier of Mining", and we will cover the Top 5 Unconventional Sources for Minerals.  Initially, we suspect they are:  asteroid mining, moon mining, PGM recovery from nuclear waste, deep sea mining, and diving for precious metals at shipwrecks.  We chose this topic because the visuals will be stunning, it is relatively straightforward, and it should be an interesting topic for people.    What do you think?  Are there sources of minerals that are more unconventional that we are missing?  Let us know at @VisualCap on Twitter or post here in the blog.
4 Comments